Veronica Crockford-Pound Interview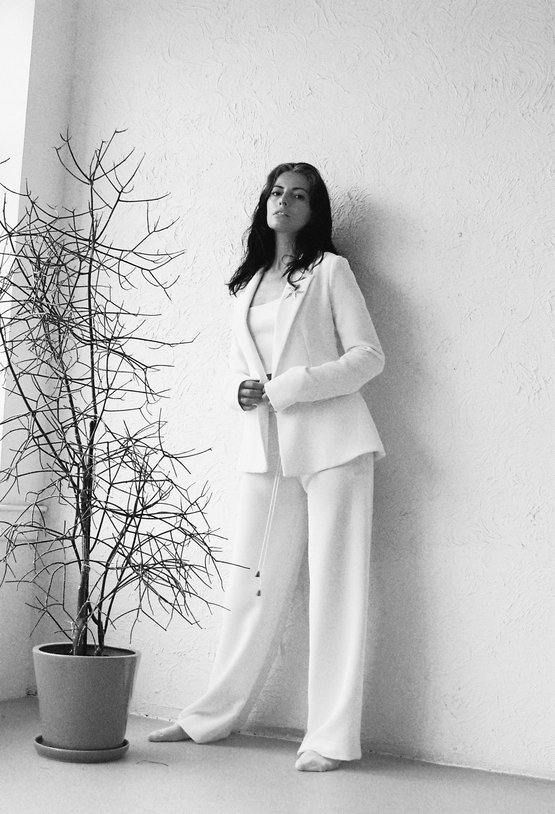 Resident collaborator Veronica (often known as PICTVRE) is a powerful creative force best known for her film, photography and creative direction work. Based in Tāmaki Makaurau, Aotearoa/Auckland, New Zealand. Working alongside longterm collaborator Joseph Griffen, the pair have an interest in the surreal nature of light and form. With a keen eye to optical phenomena, their expertise in analogue film brings a timeless materiality to each image.
PICTVRE have been featured in Vogue, Dazed, iD Magazine and Wallpaper.
Clients include: Lorde, M.A.C Cosmetics, Jessica McCormack, Sans [ceuticals] Les Mills, Resident
Veronica, you are a photographer and videographer, have you always been a creative? Where and/or when did you discover this passion ?
My parents were deeply immersed in the art world. Mum had a contemporary art gallery and dad was an art theorist so it was probably inevitable!
Tell us where the name Pictvre came from, you predominantly work with your partner Joseph Griffen is that something you guys created together ?
I tried to get into film/advertising out of art school and became disillusioned. It is such a cis white male dominated space and not much has really changed since then. I created Pictvre a few years ago with a desire to create a safe space for the people I photograph, to collaborate with others (without hierarchical structures) and to represent myself and my creative practice according to my values.
Now my partner Joe is the other half of Pictvre and it's been so fun and uplifting for me. He's a brilliant photographer and has bought a whole other dimension to what Pictvre creates.
You have worked with us for a number of years now, what is the essence of Resident to you ?
There is always a simplicity of form with a high level of refinement + craft + innovation. Also passion!
Your most recent Resident project was the film 'Symphony of Manufacturing Sounds' was this a contrast to the work you usually create ? How did you find this creative process if so ?
It is an extension of an early project we did with Resident when I was first playing around with Super8 film. We all loved the footage of Tevita at Design Production so it was great to expand on it a few years later and film him + his craft again. I also loved the beautiful symphony Nick Jones made in response to the footage using live sounds from the fabricators. It was a real treat to have a beautiful custom piece made by someone who is trained in classical music.
When you aren't creating what do you like to do for fun ?
Going to galleries, watching films, trashy TV, cooking, dinner/ drinks with friends and karaoke.
And finally can you tell us what you're listening to lately ?
Anything about Britney Spears #freebritney, The Midnight Miracle (Dave Chapelle), On Being.
Portrait by Harry Were
Interview by Phoebe Holden