Buster is an elegant and distinguished table light, ideal for both the home and office. Precision engineered, Buster has elegantly machined levers and ball joints that work in harmony to give the user flexibility and directional adjustment. An integrated soft-touch switch allows on/off and dimming of a warm LED light source.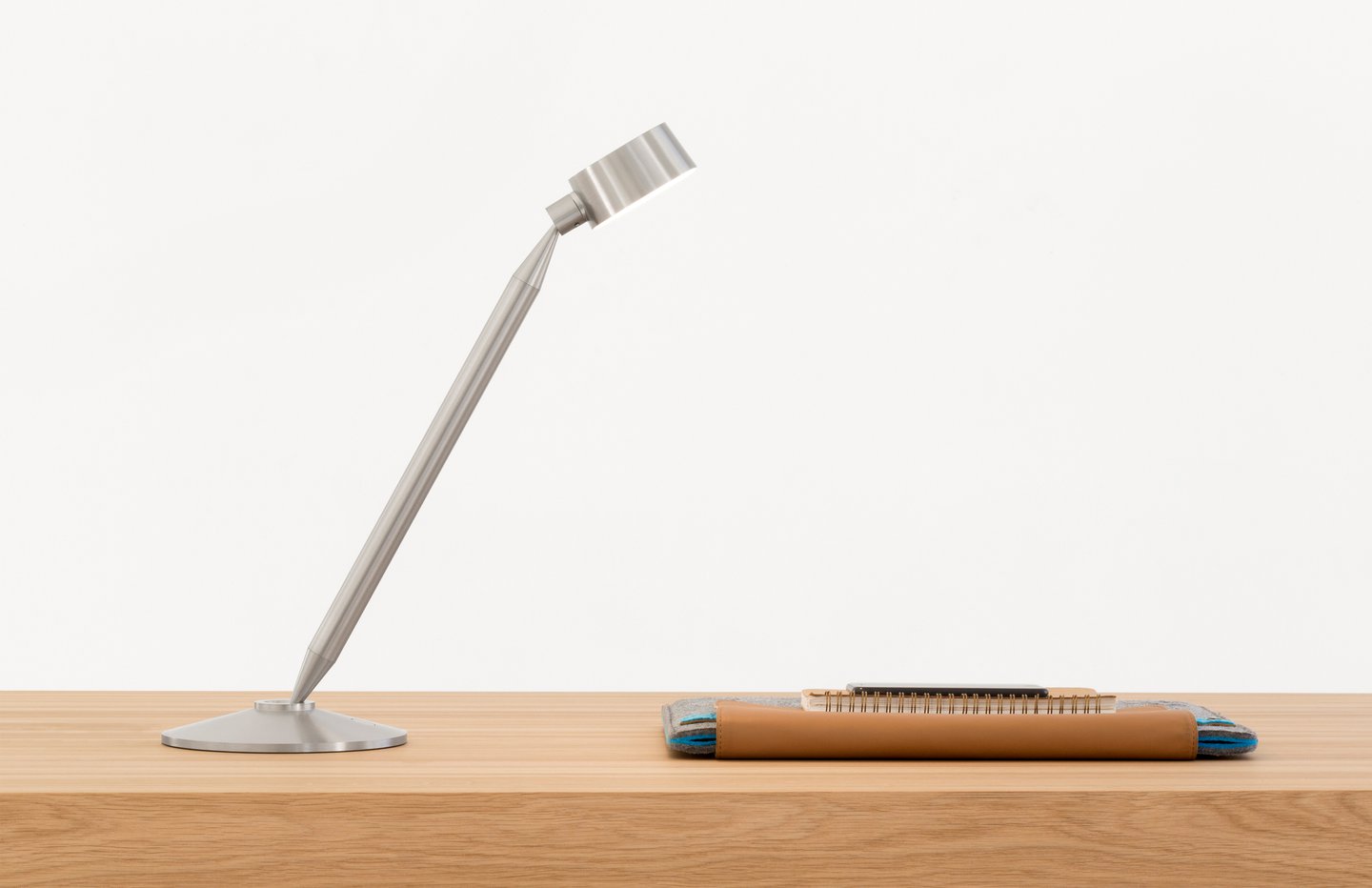 Chris Martin / Massproductions
After working as an assistant in Jasper Morrison's studio in London, British designer Chris Martin left the UK and moved to Stockholm, where he worked as a freelance designer for IKEA and met Swedish designer Magnus Elebäck. In 2009, the pair joined forces to establish Massproductions – a furniture company that prides itself on producing "high quality, tactile furniture in a modernist spirit". In their new role as directors of Massproductions, Martin and Elebäck are using their knowledge and experience of working with industrial production to create their own collection of elegant and functional furniture pieces with a distinctive Scandinavian aesthetic.