The Carousel sofa blurs the barriers between residential and commercial furniture, conveniently available in Low, Mid and High back options - depending on the level of privacy required. The upholstered sofa frame sits upon an elegantly refined black powder coated steel base, whose masculine appearance is softened by generously sized feather filled cushions.
Upon request, all sizes of the Carousel Sofa can be delivered flat-packed allowing it to fit into lifts and up stairwells, creating the ideal solution for multi-story fitouts.
Carousel is multifunctional, elegant and timeless, quality's evocative of great mid-century design.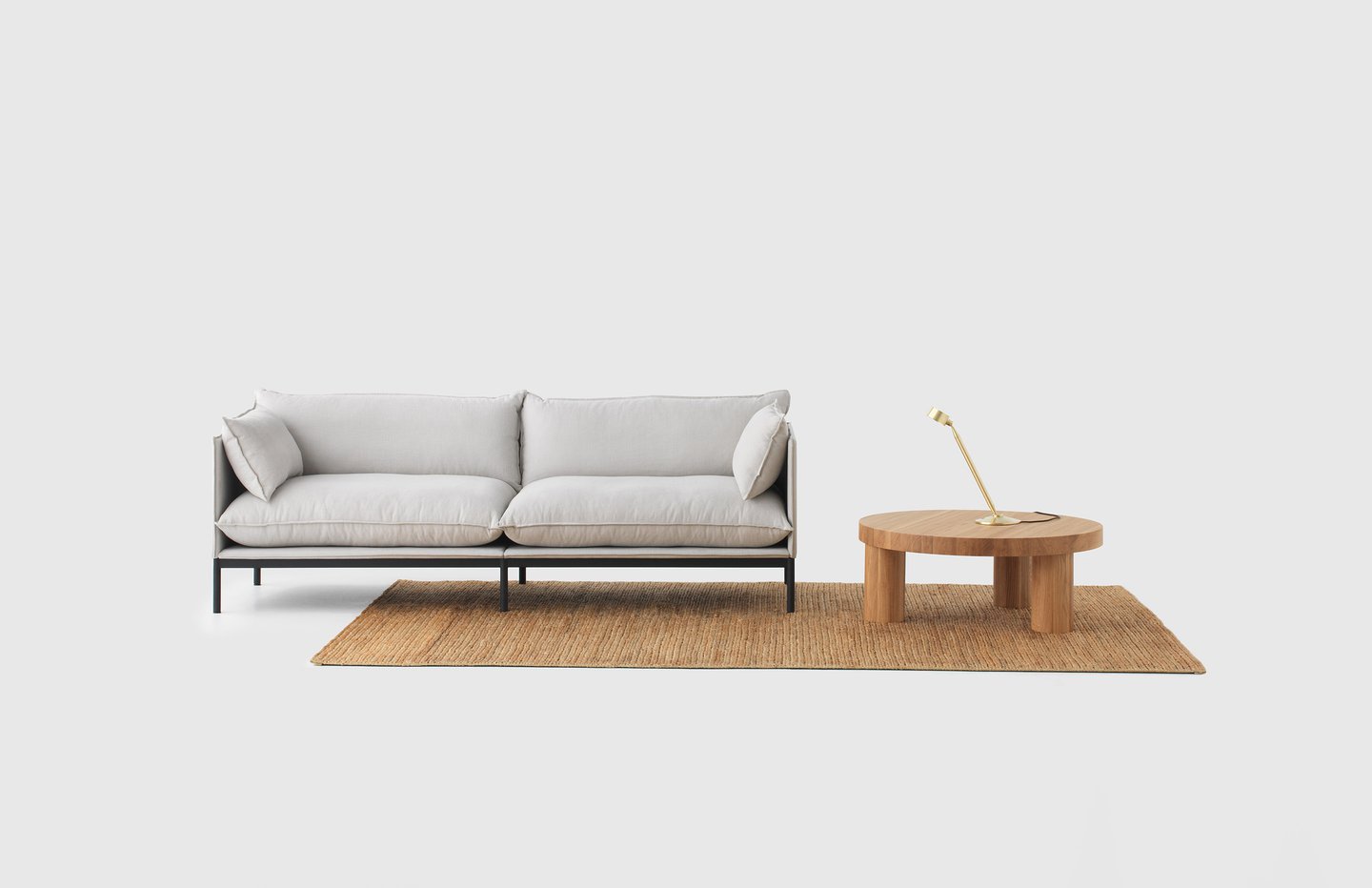 Cameron Foggo
Cameron Foggo is a New Zealand designer now based in Sydney Australia. A second-generation furniture designer; Foggo has followed the classic path of apprentice-to-designer. Establishing his own studio in 2007 Foggo has become known for his refined, elegant and functional work. He has brought an unpretentious and humanised quality to a wide range of projects, including architectural collaborations, furniture design as well as private commission works or art.