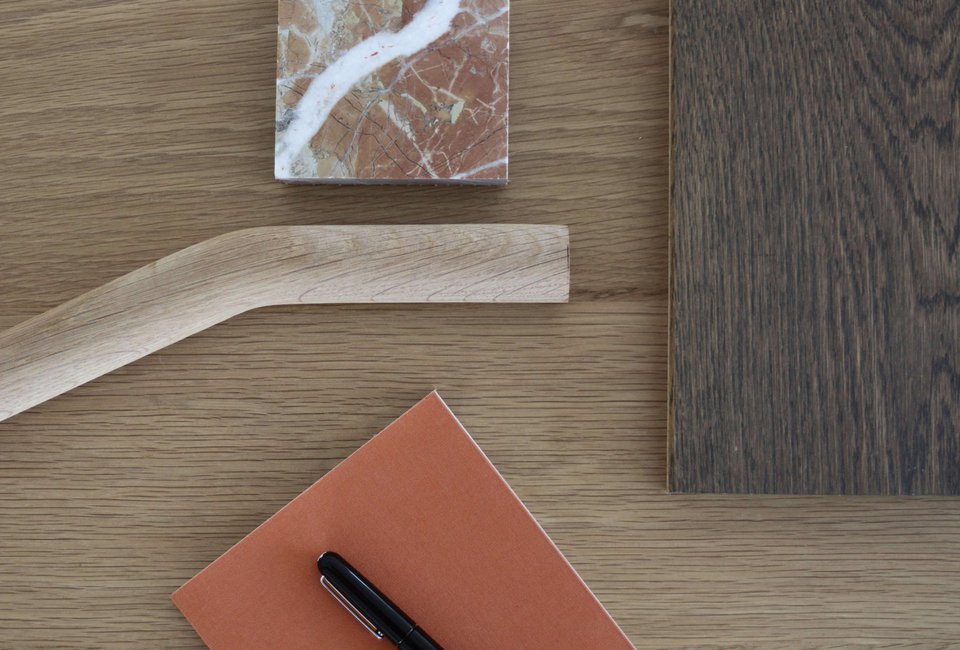 Resident
Designers
Resident works with a select group of talent across multiple disciplines including industrial design, architecture, furniture design and sculpture. Each designer's instinct for experimentation keeps the group fluid and adaptive to new technologies, while also cementing our reputation for innovation.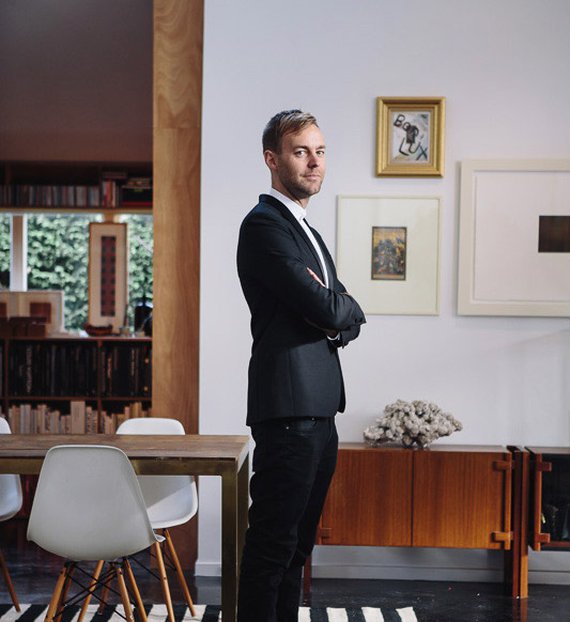 Cheshire Architects move organically from huge institutional and urban master-planning work to the digital fabrication of bespoke door handles and the hand-finishing of furniture. This is a practice formed around the depth of its ideologies, rather than the thinness of styles and project types. They operate across fields of luxury and poverty, newness and age, roughness and refinement, running parallel programs of research, writing, lecturing, publishing and university teaching. Cheshire was founded in New Zealand in 2004.
5

Products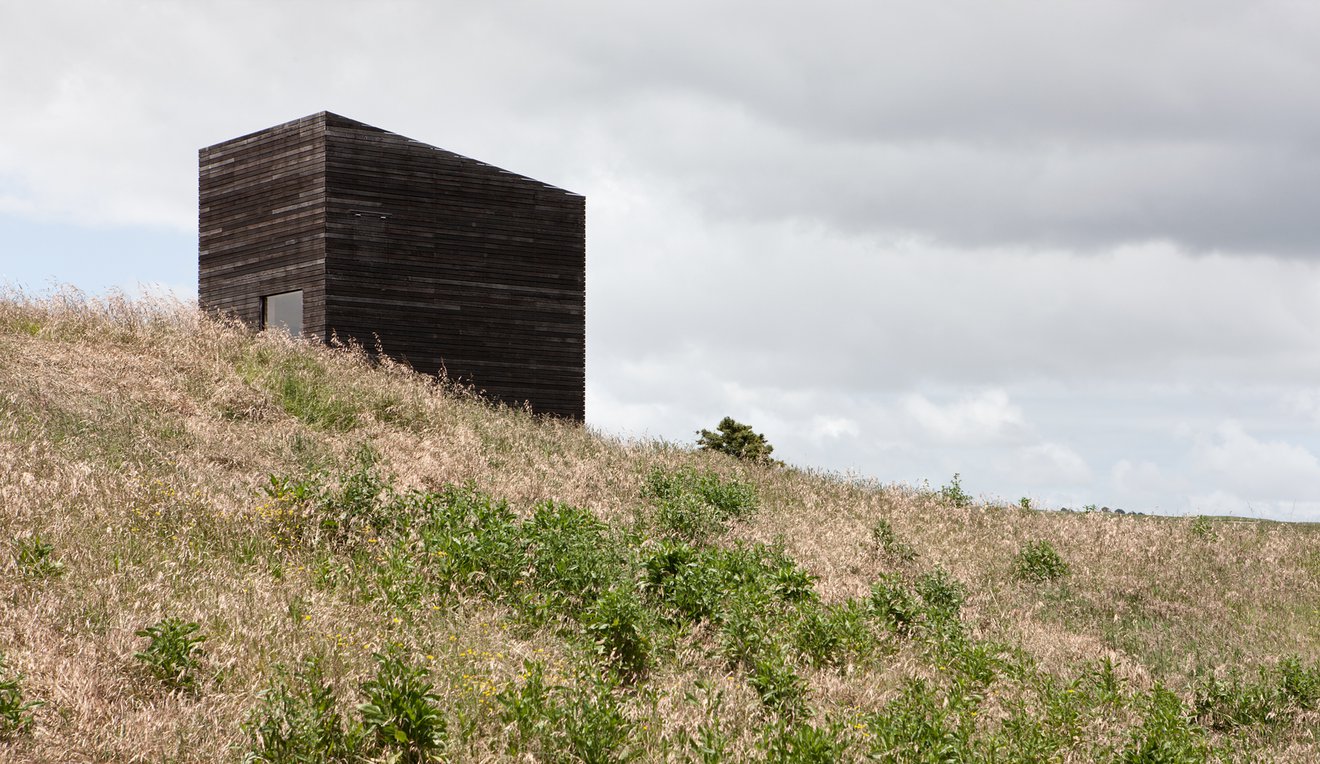 Cheshire Architects is a practice that does special projects. Nat and Pip Cheshire run the studio of two dozen designers in Auckland city, operating across an enormous breadth of types and scales. Nat leaps daily from graphic design to light fittings to basement cocktail dens to luxury retreats to whole chunks of the inner city. Amongst this work, Nat has spent the last couple of years building and fitting-out much of the new Britomart, and inventing the City Works Depot. He attacks everything with equal energy and aggression, seeking the extraordinary rather than the perfect, and pursuing a new vision for both architecture and his city.
Nat is a passionate, well spoken and respected designer who has been collaborating closely with Resident since 2012.
Who are the major influences in your working life? Who do you admire and for what reason?
The influences are huge and diverse. I've always been torn between opposites. At art school I was besotted equally with the energy of Basquiat or Schnabel as I was Barnett Newman or Judd. By the time I found architecture it was the same. I am deeply moved by the spatial mastery and sensitivity of Zumthor, most energized by the programmatic radicalism of Koolhaas, and endlessly fascinated by the structural inventiveness of the Japanese avante-garde. I love Bernini and Horta and Mies and Wearstler. I grew up with one of the bravest architects we have, and although I thought he was insane for almost twenty years, Pip's fearless, adventurous integrity is an astonishing ethic to work alongside.
Blogs make me ill. I think blogs to architects are like ornithology to birds (sorry Barnett Newman). Instead I surround myself with books, because then you can get deep under the skin. Aside from architecture, I read economic theory, painting and occasionally sculpture, and contemporary, old, and ancient fiction. The only magazines I regularly read are about dresses and shoes and bags. I am currently reading a wonderful book on Quantum by a guy culled Kumar, which makes me wish I could taste what it was to be a theoretical physicist a hundred years ago.
This is what architecture is – the last great generalist field, a mash-up of a million loves - where you transgress the manipulations of space, matter, structure, acoustics, light, electrical and mechanical systems, commercial cooking, patterns and rituals of living, landscape, the software of cities, psychology, sensuality, colour, texture, taste – the whole world in one day.
We work from the scale of the fingertips to that of entire cityscapes, seeking to reinvent the way we live, and the way we think about living. This means in the course of an hour we go from trying to figure out a more beautiful way to switch a light switch, to writing programming language to drive complex geometries, to playing complex political games to try and give best shape to this city, to wading through mud to inspect foundation steel. We design whole city blocks, then make the buildings, then the rooms, then the light fittings, then the graphics, then the websites, then the costumes. I think architecture is so important to our future that it must be aware of almost everything, and I guess that's reflected in my admirations and enthusiasms.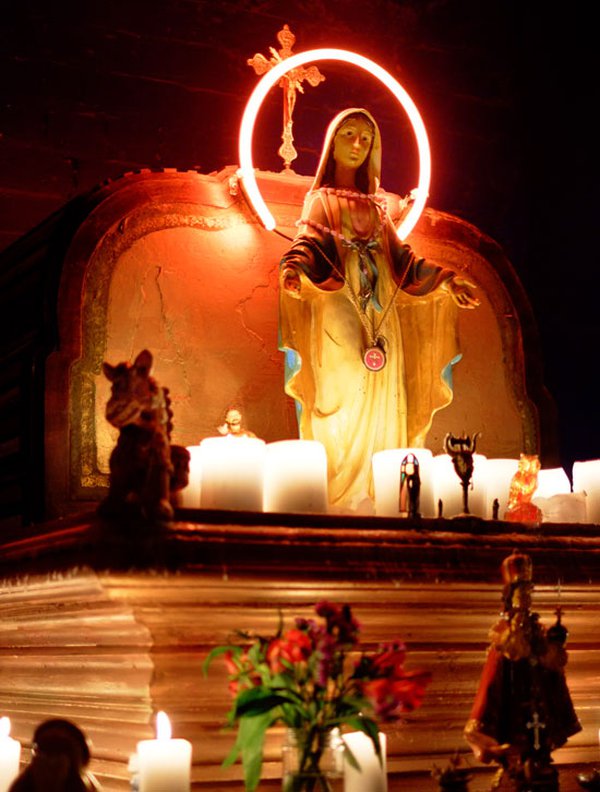 How do you combine you workings in Architecture with those in product design? What are the main learnings that you consciously apply to both disciplines?
I guess my first answer leads this one – in the studio we treat architecture as a way of thinking rather than just a professional discipline. I think the days of architecture as the profession of making buildings are over. Arguably they never existed.
Architecture is just so impossibly complicated. It's so wonderfully hard. That's why we're often so indifferent to its usual outcomes, and why really great work looms so large in the public imagination. I can't help but worship that good stuff – RTA's commercial work or Lance and Nikki Herbst's impeccable wooden houses for example are deeply humbling accomplishments. Products are just architecture without the politics. They're wracked by the same formal and spatial challenges, and the same sensual opportunites, but the prosaic stuff is so much simpler and the politics are, relatively, invisible. It's enormously familiar, and yet enormously more…fun. I feel very fortunate to have this opportunity. It's funny, for years I thought 'I wish Simon James would ring me up one day and ask me to make furniture'. I'm not a door-knocker, nor did I want to setup global distribution networks and so on, let alone try to build the sophisticated reputation Resident and Simon both enjoy. So I thought the best thing to do was just furiously pursue that ambition within the context of our own projects; seek out every glimmer of an opportunity, fashion one where there was one, pay for it ourselves if necessary, and hope that eventually someone would notice. It was a beautiful thing when the phone rang one day and this guy said 'Hey Nat, its Simon.'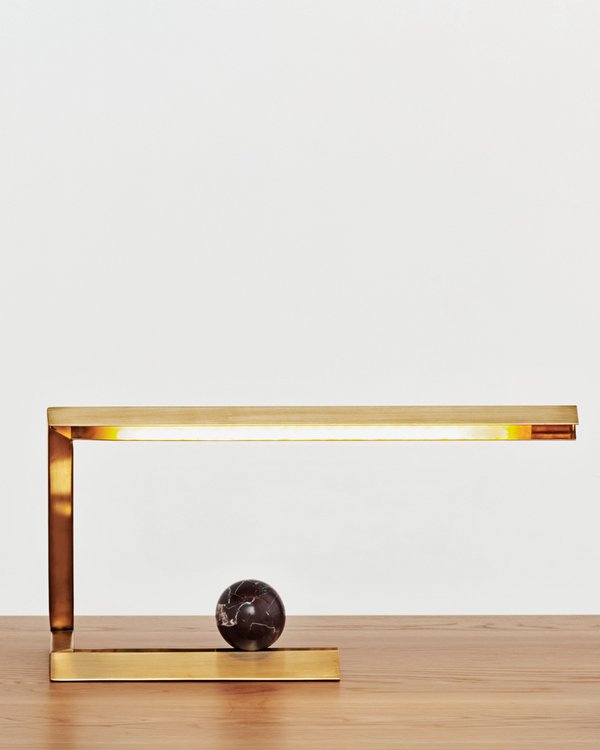 You designed the Oud Light for Resident. What is next?
Oud was a great thing to do, to play with in the studio. I loved it. Then Tom Dixon bought one and wallpapers' stylists picked it out of Milan two years in a row and I was kind of floored. I realized how hungry the world was for the special, and how we're largely fed generic pieces to suit as broad a market as possible – even in that billion-dollar luxury world. The potential for reinvention seemed huge, and we really got excited about that. Architecture is incredibly bespoke. Within the tailoring of every project we generate huge amounts of design work, from fabrics and wallpapers to light fittings and tables and so on. It's exhilarating to apply that thinking to a broader, globalised market, where that work can now be experienced by so many.
I'm really excited about a standard lamp of blackened aluminum and cast bronze which is just about to enter production, and a glass pendant for which the first prototypes are being blown right now. We've got a few other lights in development and have just started work on our first chair. We're hunting around for someone to join the studio to help accelerate this process too – I get very impatient so am excited to imagine just how much we can yet make of this collaboration with Resident.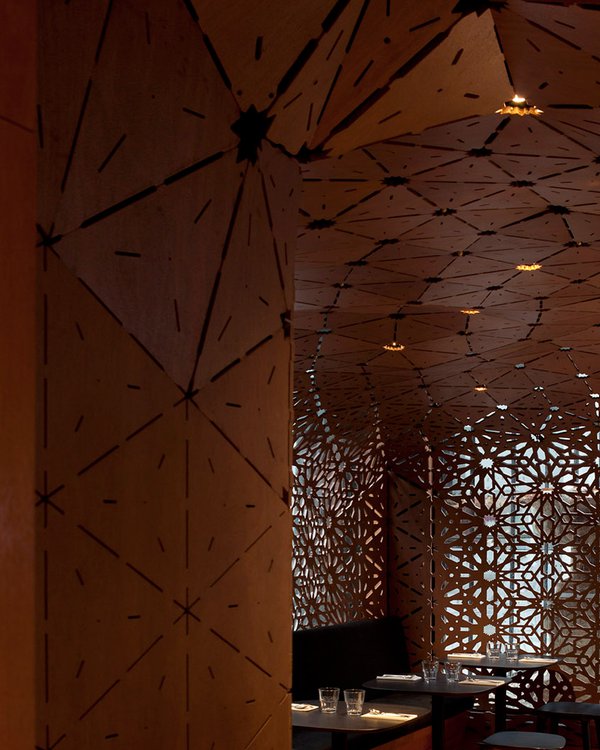 How are you using technology in your creative process? Are there any modern tools or methods that you favor in the design and development process?
The technology is vital. A hundred years ago Modernism abandoned three thousand years of near-linear evolution in architecture, in favour of complete reinvention. That break, and the rapid evolution in technology that both prompted and followed it, offers us freedoms unprecedented in human history. It is our responsibility to exploit those freedoms with as much energy and aggression and sensitivity as we can muster. The parametric software of the last decade is increasingly vital to this – it's empowering us to free space and geometry from the constraints of regular production – our little dessert restaurant Milse for example was essentially printed directly from our office computers. Pip just finished an incredible project in the Bay of islands that was made by the Oracle boat building team using airplane software to drive impossibly thin sandwiches of high-performance foams and resins. Architecture now feels like the early days of modern science must have felt – there's just so much to discover, and even the mistakes are really interesting.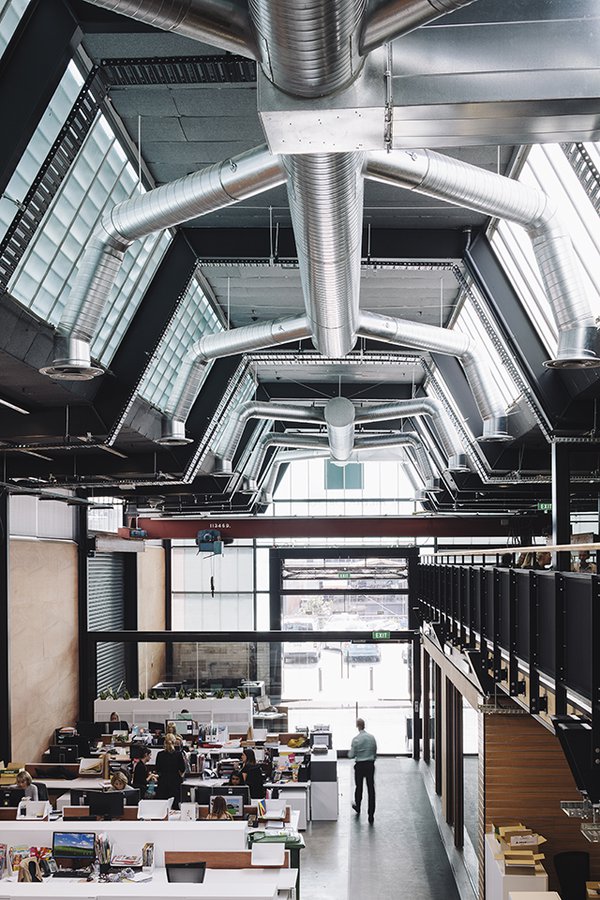 What are your grand ambitions as a designer?
I am too scared to answer this question I think. I hope that between City Works Depot and Britomart and so on, our ambitions for Auckland should be becoming clear by now. We're still pouring huge energy into this – it's the great passion of our studio. But we're doing a huge amount of work too on other subjects, pursuing completely different loves. I guess I feel like we've spent a decade establishing this studio that is filled with exquisitely able and wonderful people, and establishing the credibility that lets us all get our hands on a previously inaccessible breadth of design fields. I think this is the decade where we make good on that violent start – where we take all that breadth and push really deep into all of it, take it further afield, and start impacting the way the world works as well as the way this city works. I am convinced that the barriers to this kind of scale are far more fragile than they appear. I don't think we'll ever stop. There's just so much to do. Death will have to prize the pencil from my fingers.
You are renowned for dressing impeccably. Why is that?
Firstly because no one would go with me to the school ball. Secondly because architecture is a big kids' game, and I was a little kid when I started. Thirdly, because I went to Rome and realized that while the informality of New Zealand is a great treasure, there are even greater treasures. And that a priest dressed in Dior riding a scooter clinging onto a beautiful Sicilian in a silk dress is awesome. Then I walked into Prada and a pair of shoes there was barely the cost of two pairs of skate shoes, and though, I'm all in.
But really because I think architecture doesn't stop at the drawing board – it is a whole life. It's eating and drinking and dressing and loving and everything.