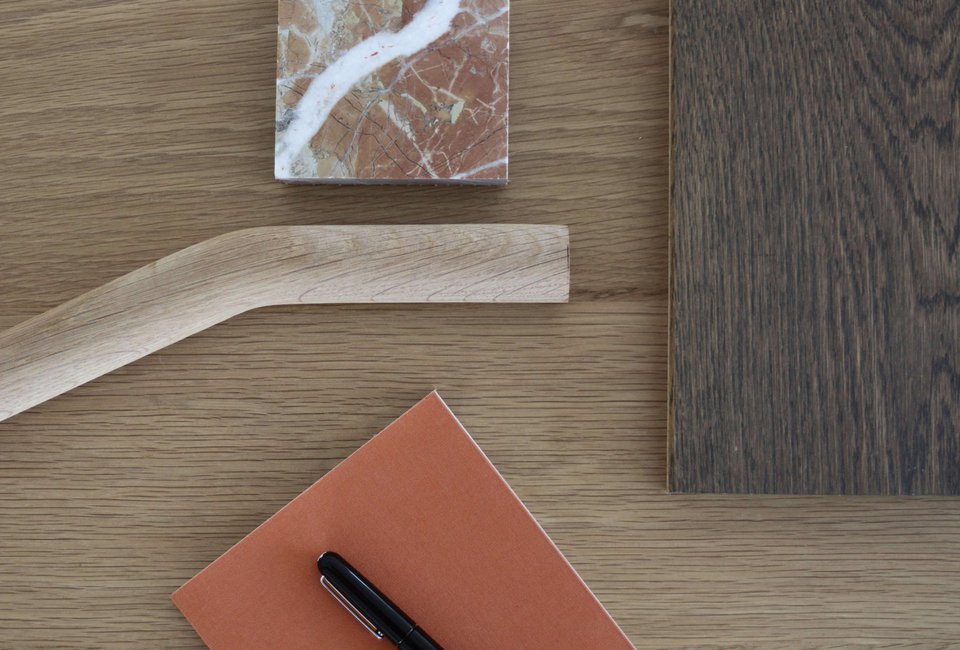 Resident
Designers
Resident works with a select group of talent across multiple disciplines including industrial design, architecture, furniture design and sculpture. Each designer's instinct for experimentation keeps the group fluid and adaptive to new technologies, while also cementing our reputation for innovation.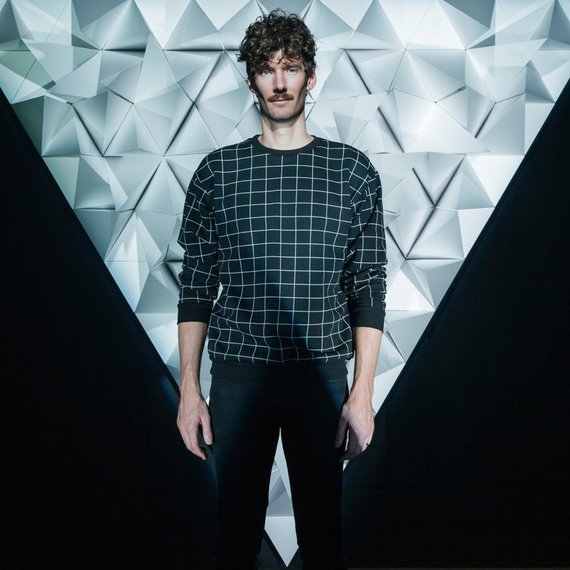 Flynn Talbot operates a specialized lighting studio in London, UK. Flynn Talbot Studio was established in 2010 to develop innovative lighting products and light installations. Talbot's work begins with the consideration of the "light effect" first, and each project is crafted around it. Every decision and detail is made with the quality of light and user connection in mind. This method creates timeless products and a strong point of difference in his work.
2

Products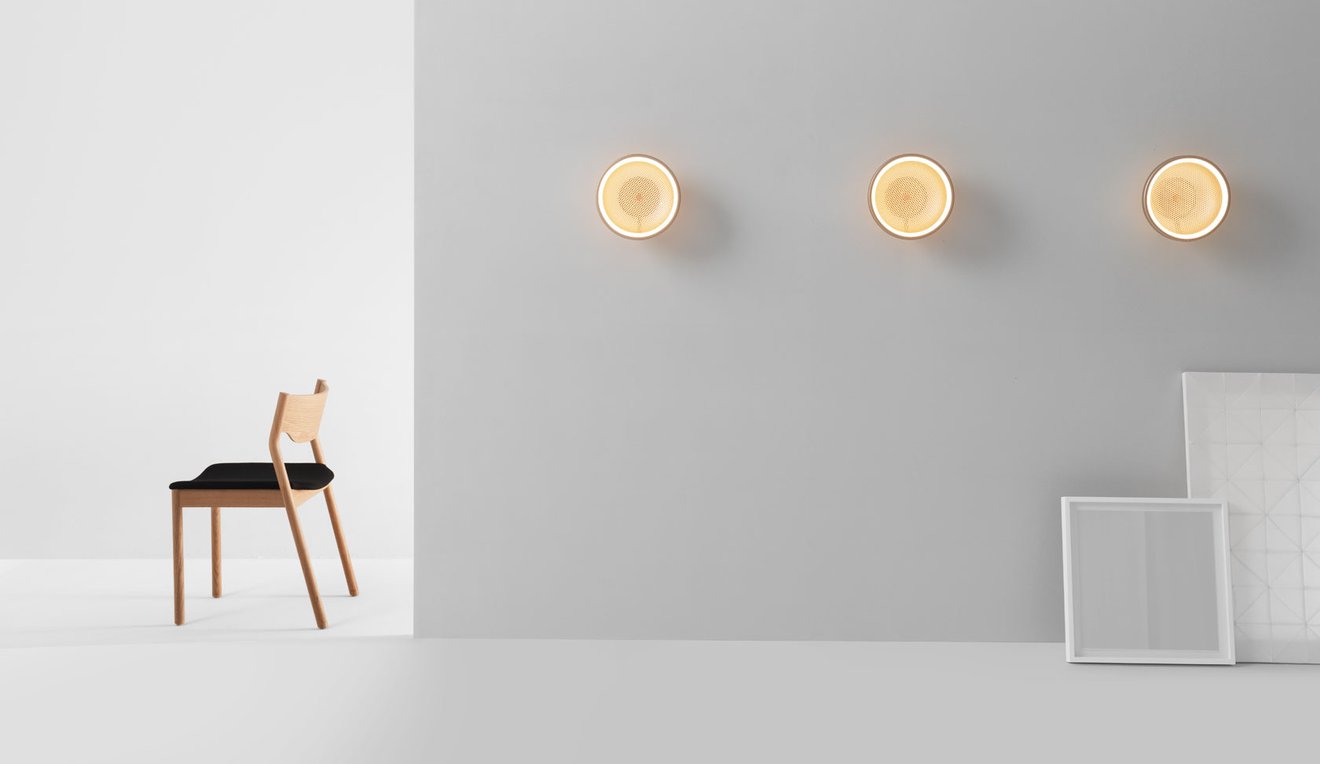 Tell us a little bit about yourself
I am from Perth, where I studied product design. I found myself most interested in the work that people were doing in London so I moved there as soon as I could in 2005. During that time I worked in architectural lighting design which is where I learnt a lot of different techniques and philisophies of light. That was the main turning point that has influenced much of my work to this day. Between then and now I have spent time back in Perth and a 2 year stint in Berlin where I have worked on various projects in the product design, light installation and architectural lighting sectors. Now I find myself back in London again with a well established studio and many key partners nearby.
What would you say is the most consistent and defining feature throughout all of your projects?
I am always trying to find a new feeling or sensitivity with the work – how can I create something that has some special magic within it. I really try to build a connection between the object, the light and the people. The other main thing that drives all of my work is starting with the effect of the light first and working backwards. Understanding what we want the light to do, really understanding it, and then crafting all of the little details to achieve that.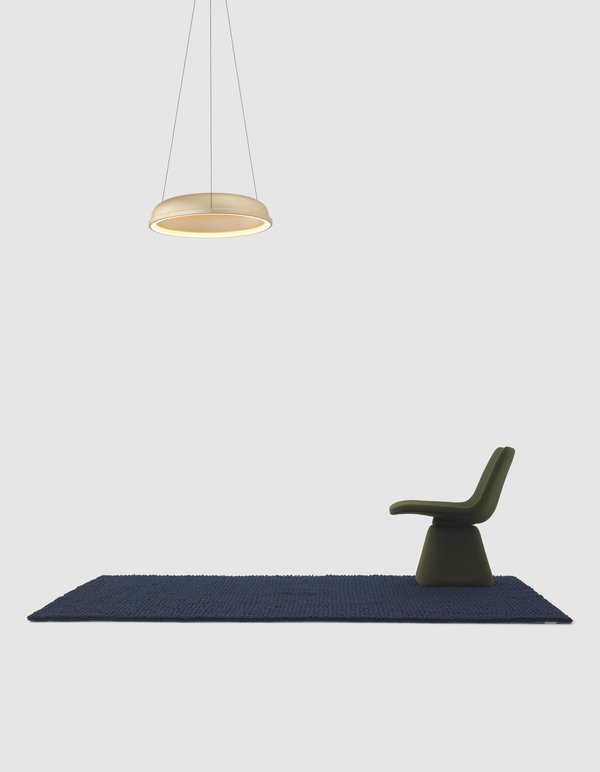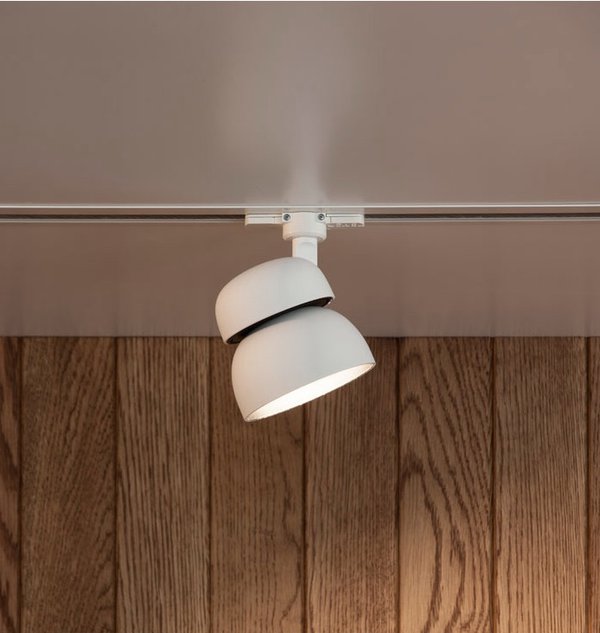 How did the connection to Resident come about?
We first met briefly in 2012 at the Milan Furniture fair, and then again at Milan a few years later. I was always thinking that Resident were doing some amazing high quality work. I was thinking at that time "wow, how can I work with these guys?"
We had some more casual dialogue and then Scott Bridgens asked me to come up with a few ideas for a feature pendant lamp, which resulted in the Mesh Space collection, which was released with Resident at New York Design Week 2015.
Resident is a company that are well known for their decorative lighting, so how and why did the Echo Spot project originate?
Resident saw a need in the market for a good looking, all round well performing functional spot light. Resident are looking to mature and grow and have a more diverse product offering and my past experience leant iteself to that type of breif. What we ended up with is a family of products comprising of Track, Ceiling Mount and Pendant varieties, which all utilise the same body and technology.
What are the main functional features of Echo?
Each Echo unit has one functional light engine which is equipped with a magnetic lens system with which you are able to easily change the colour temperature and beam angle of the light. So with no tools, very quickly on the job you can set up once and then forever more have the options to change the light effect quite drimatically. This is a fixture that offers designers the most flexibility in a very high quality LED light.
And it utilises the Soraa Light engine, what are the advantages of that?
Resident are one of the first companys in the world to use the Soraa Light Engine in a commercially produced product.
The unit has super high colour rendering and all of the technical stuff that designers need. It has single LED chip and optic which provides a very pure beam of light – as opposed to many LED lamps which use an LED array and therefore cast an unsightly array of shadows. It is quite amazing how Soraa have got the whole optical system to work
From a decorative point of view Echo lights seem to have a simple but unique silouette. Was this intentional?
Yes absolutely. We noted very early on that there is way too many cubic and cylindrical spot lighting fixtures out there, so we created an iconic form to bridge the gap between the technical and decorative worlds. The other reason is that the form of the spotlight is something that you are going to have in your hand when focussing the light so I felt it needed to be an organic shape. The rear dome is designed to be slightly cooler than the rest of the fixture– so it is comfortable to touch.
What was the biggest challenge in the design of the Echo range?
It is one of these products where you spend 99% of you time working on all of the internal stuff that no-one ever sees! We spent a lot of time getting a quality feel with the hinge. We had to perfect the assembly so that all components work together in unisen. Heatsinking was also major consideration – air is able to flow logically through the entire unit, so we have a safe and longlasting product.
Where do you see this product most used?
The Echo Lights are relevant in any situation where people value the subject that is being lit. If you have a high end gallery with art work you want the most pure colour rendering possible. At the same time it is ideal for retail spaces particularly in the fashion industry where you want fabrics and materials to be projected in their truest colours. In such competitive retail spaces, good lighting can make the world of difference. And of course Echo can work in a domestic space – lighting a dining table or walls at home. This is a very strong all-round product.
What else is in the pipeline for Flynn Talbot?
Right now, I am working on a range of projects for clients in the Europe, Australia and Middle East. I am also looking forward to releasing two new lighting systems at Milan in April.